Introduction
Tryton is a flexible, scalable, and secure open-source business management and accounting system. We can provide everything you need to get up and running smoothly, as well as training and support so you can continue to get the most from your system.
Available Features
Here is a brief overview of some of the things you can do with Tryton.
Financial Accounting
Benefit from accounting that is integrated in to the rest of your system.
Chart of accounts
General ledger
Balance sheet
Income statement
Calculate and track VAT
Manage assets
Generate reports
Review aged balances
Manage payments
Auto-chase late payments
Import statements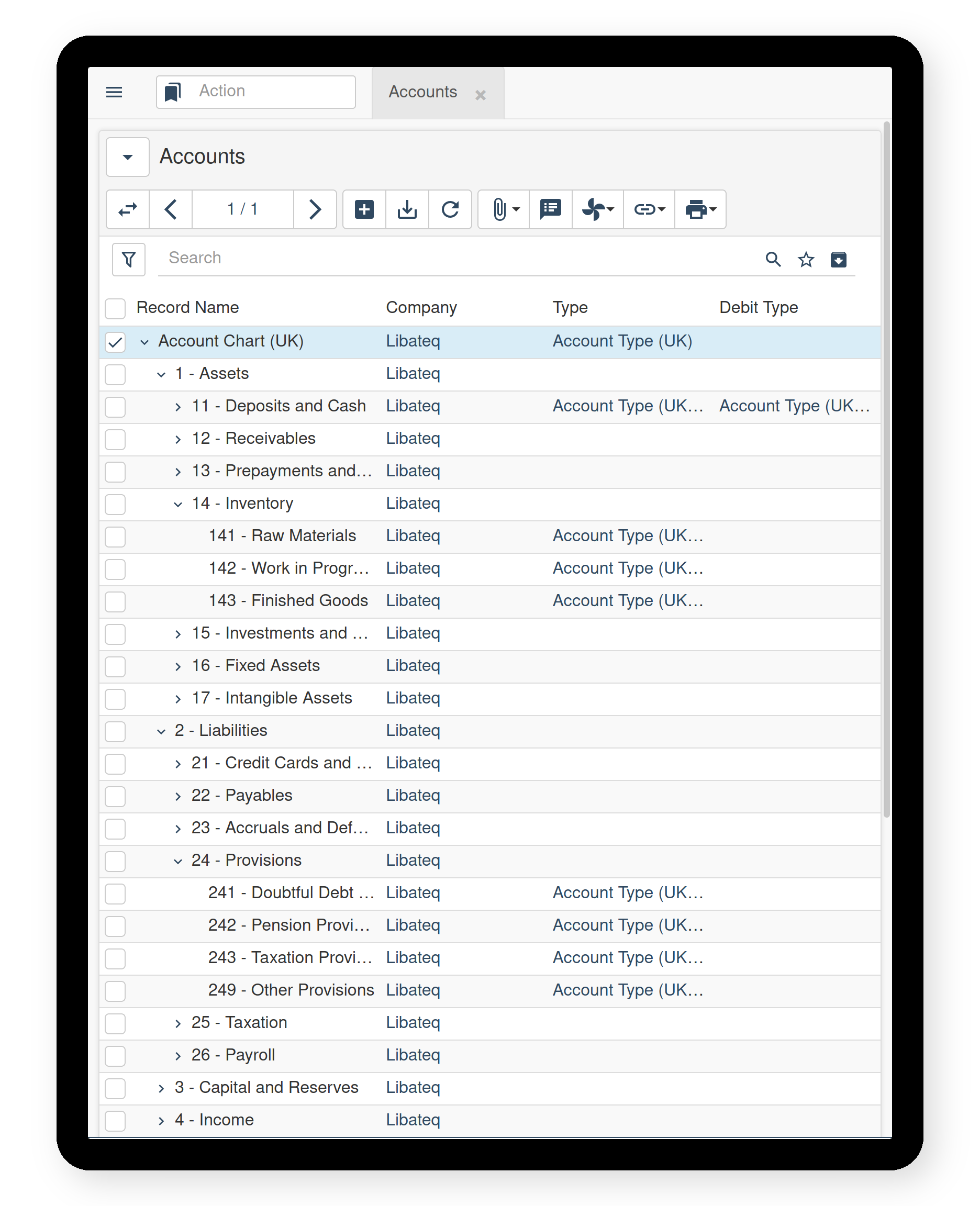 Management Accounting
Get the accounting information you need to improve your decisions.
Analyse performance
Allocate costs
Track KPIs
Plan better
Stay in control
Make the right decisions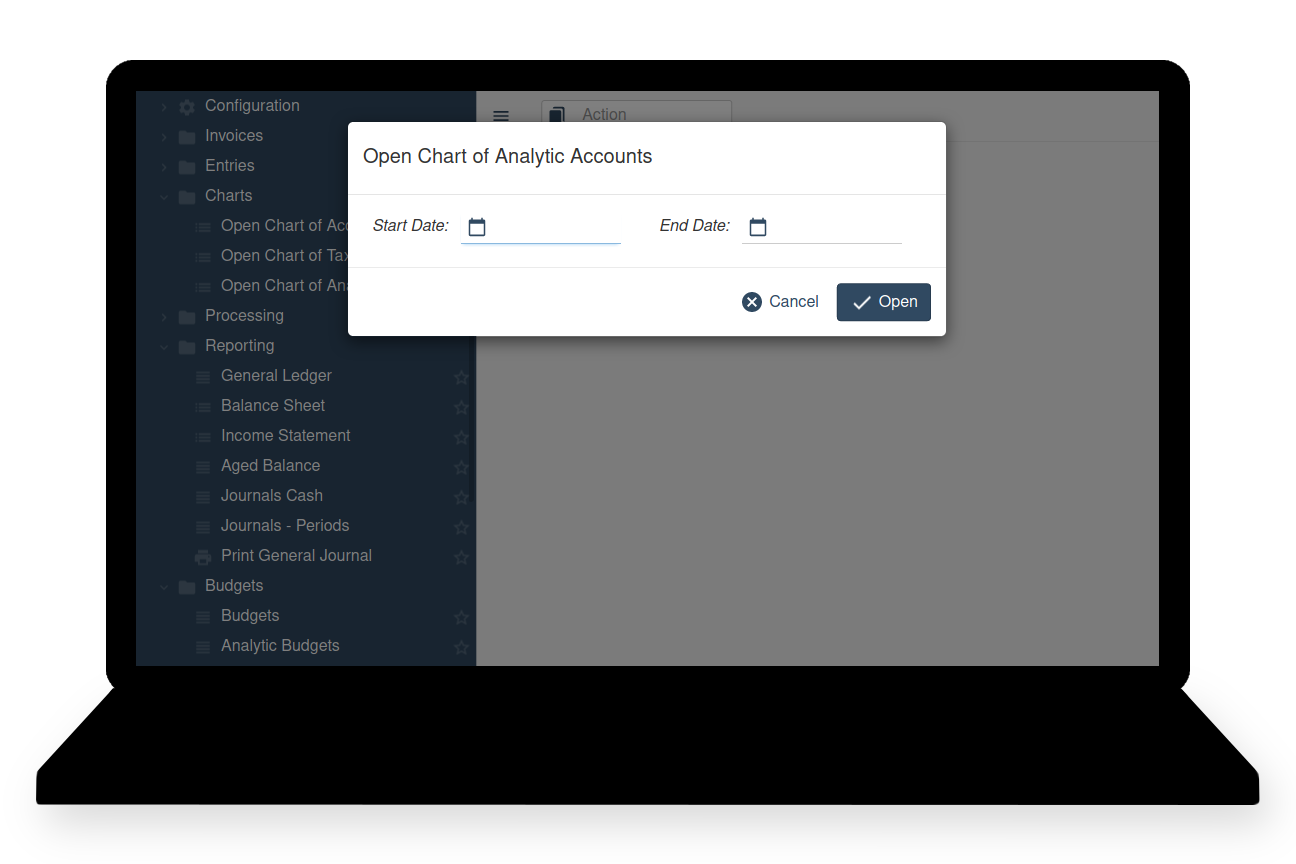 Sales
Increase your sales without the paperwork.
Manage sales
Invoice on the go
Set payment terms
Customise your invoices
Set credit limits
Setup flexible price lists
Resolve returns and complaints
Monitor sales results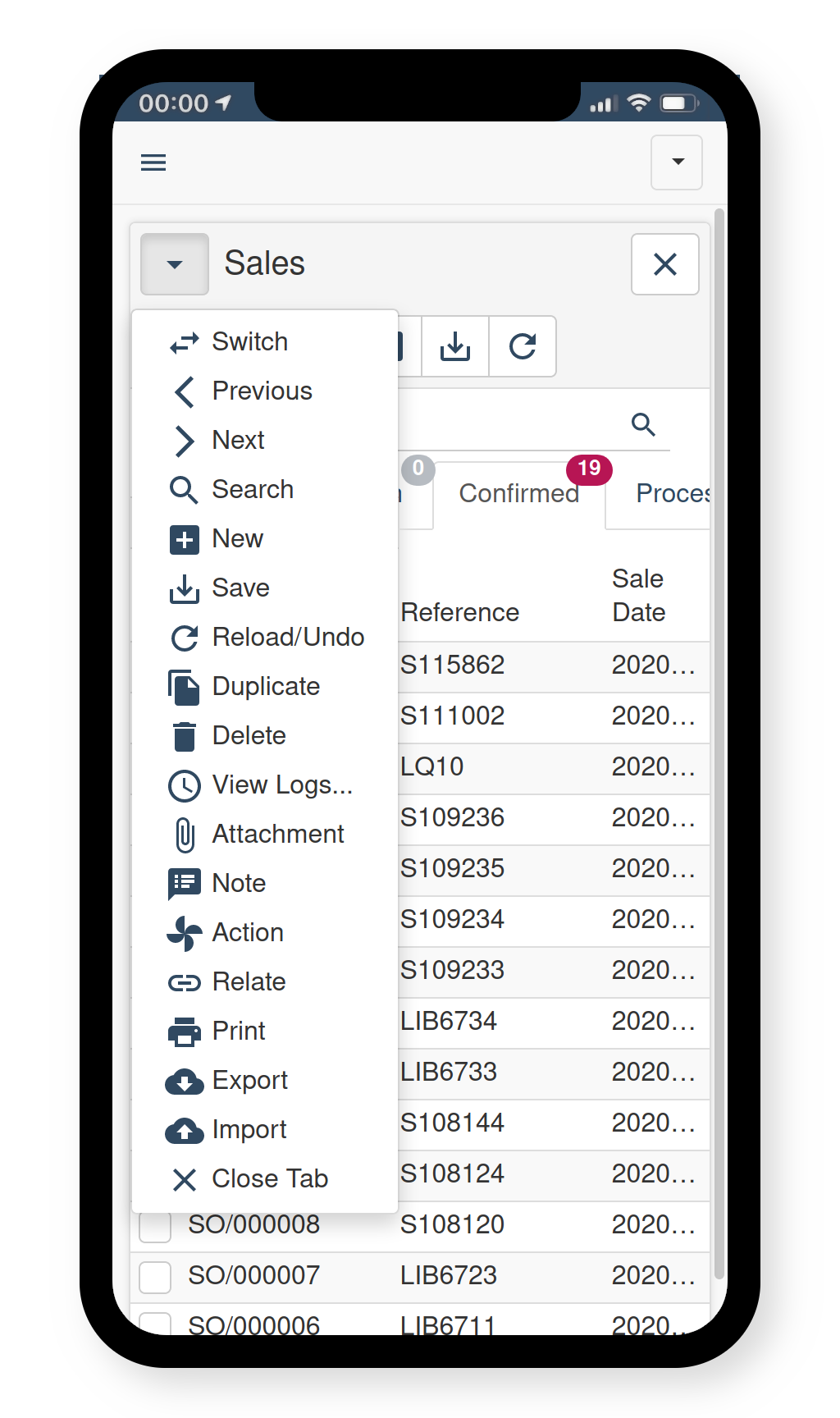 Purchases
Make purchasing products and services simple and easy.
Easily create purchase orders
Get quotations
Track purchases
Record payment terms
Check invoices
Manage payments
Handle returns
Customise purchase orders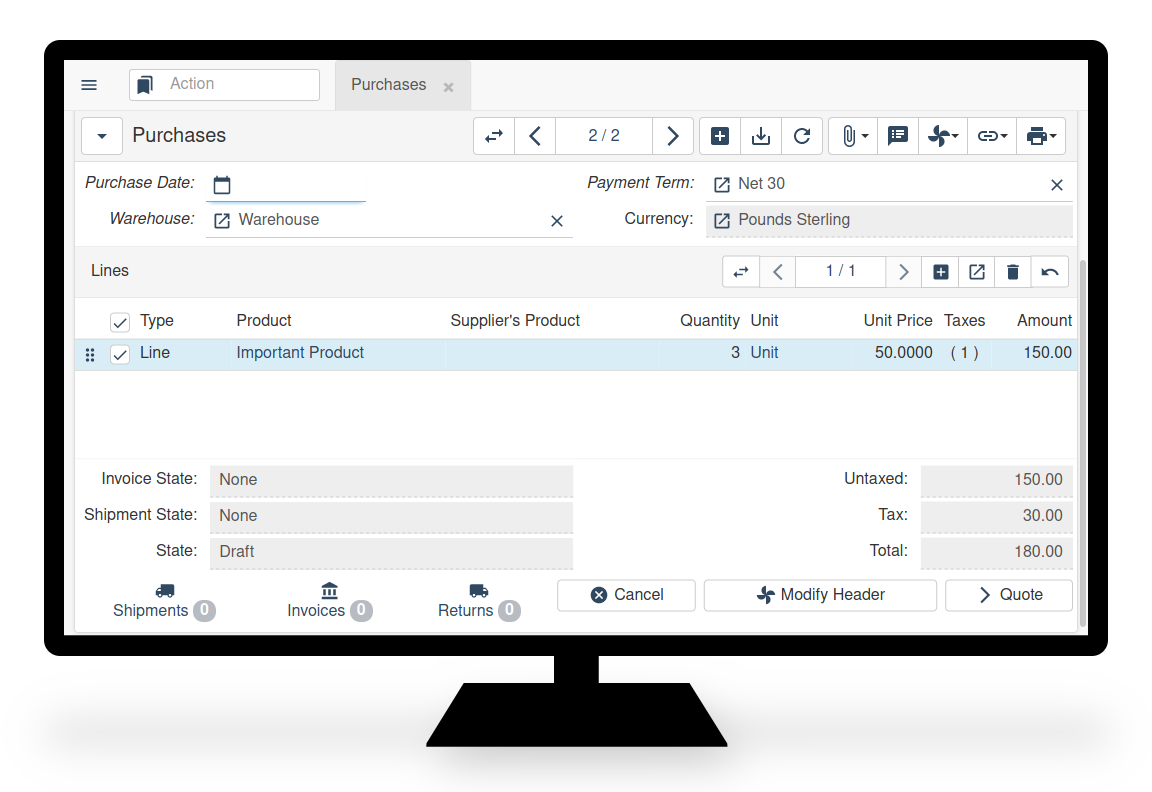 Customer Relationship Management
Build better customer and supplier relationships to improve sales, customer service and profitability.
Convert leads to sales
Create marketing campaigns
Target sales
Monitor results
Store information in one place
Categorise your contacts
Track contact relationships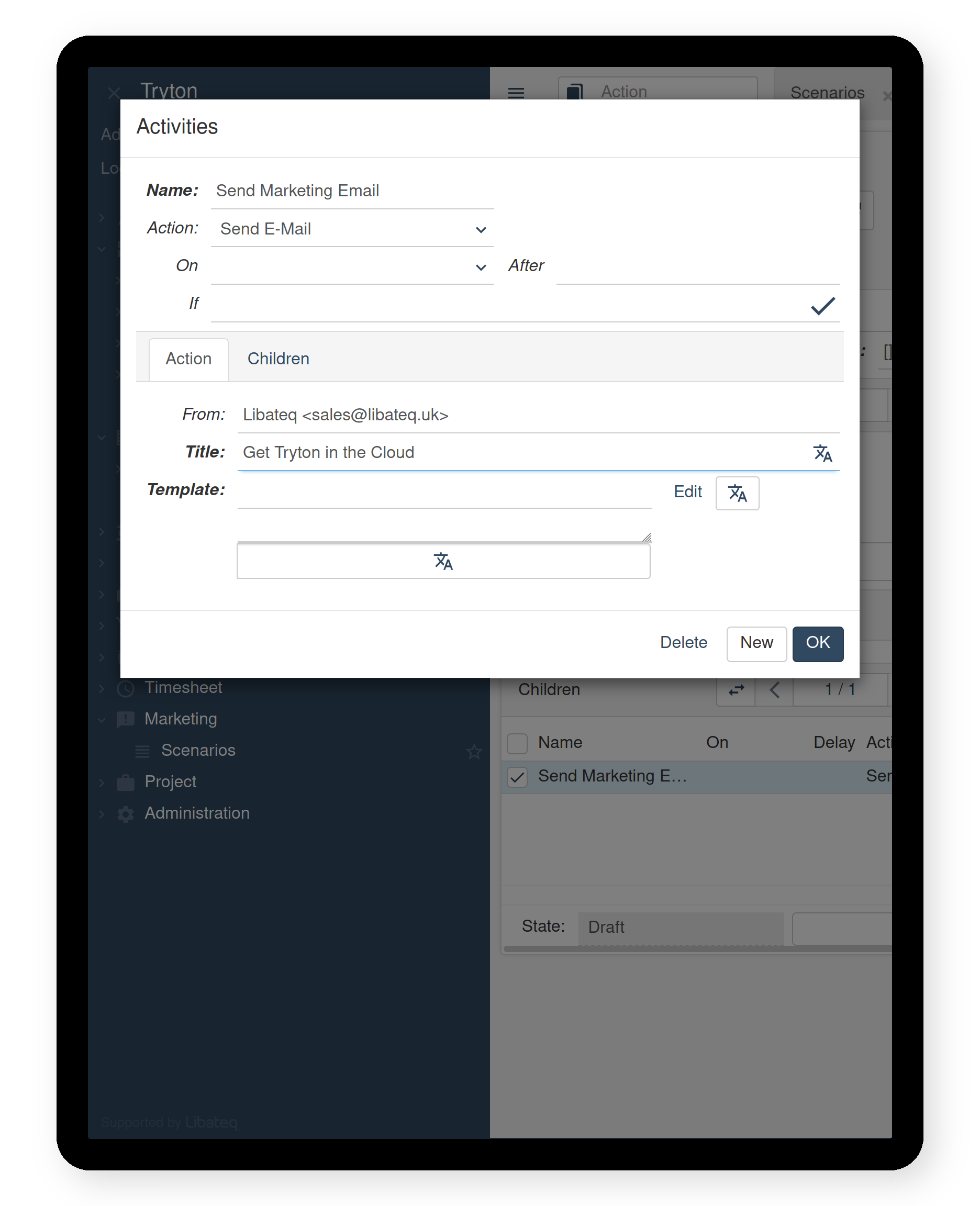 Project Management
Keep control over projects and maximise their profitability.
Setup projects
Choose project states
Plan ahead
Prioritise work
Schedule tasks
Allocate resources
Track projects
Invoice flexibly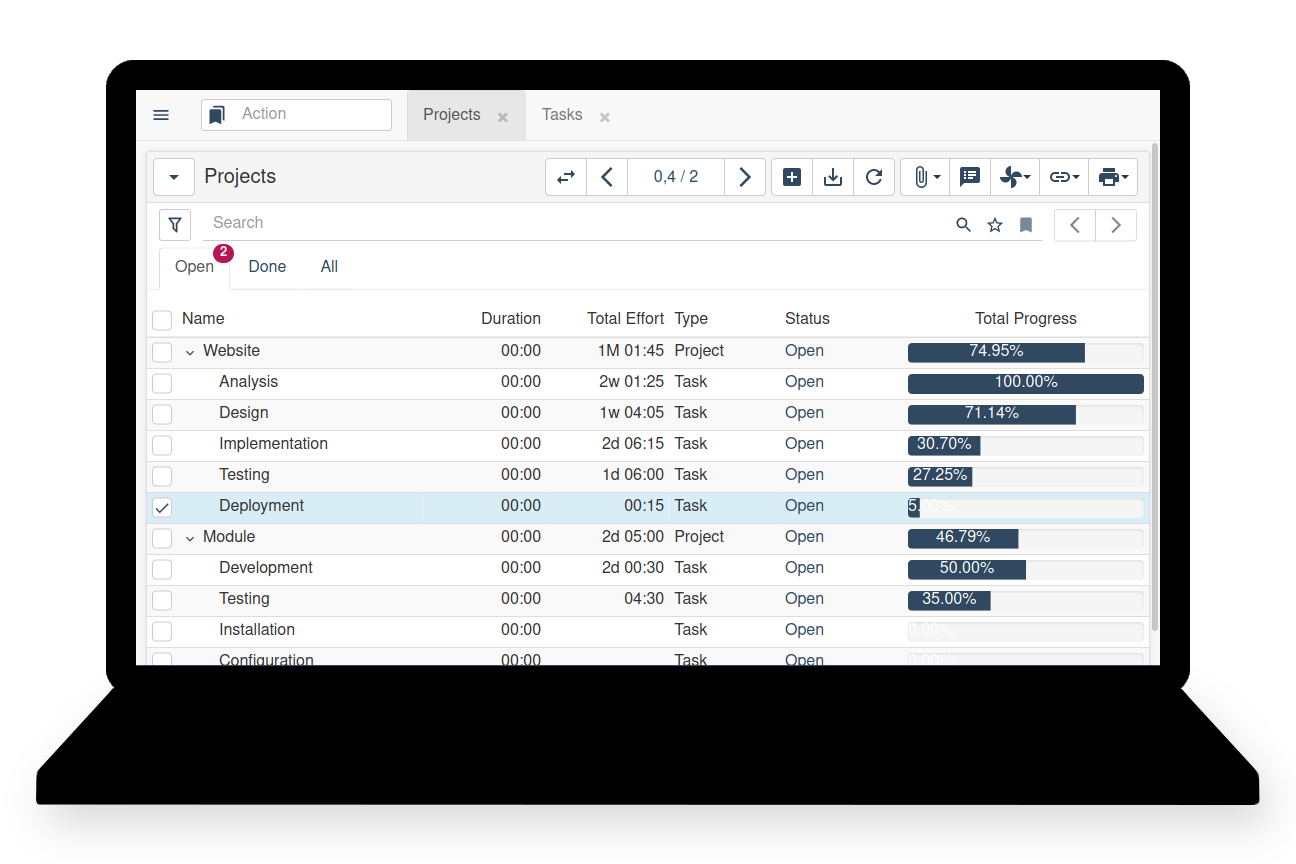 Products
Manage information about products and services in one place.
Store information together
Manage prices
Reduce data entry
Categorise your products
Set codes
Provide attributes
Add pictures and documents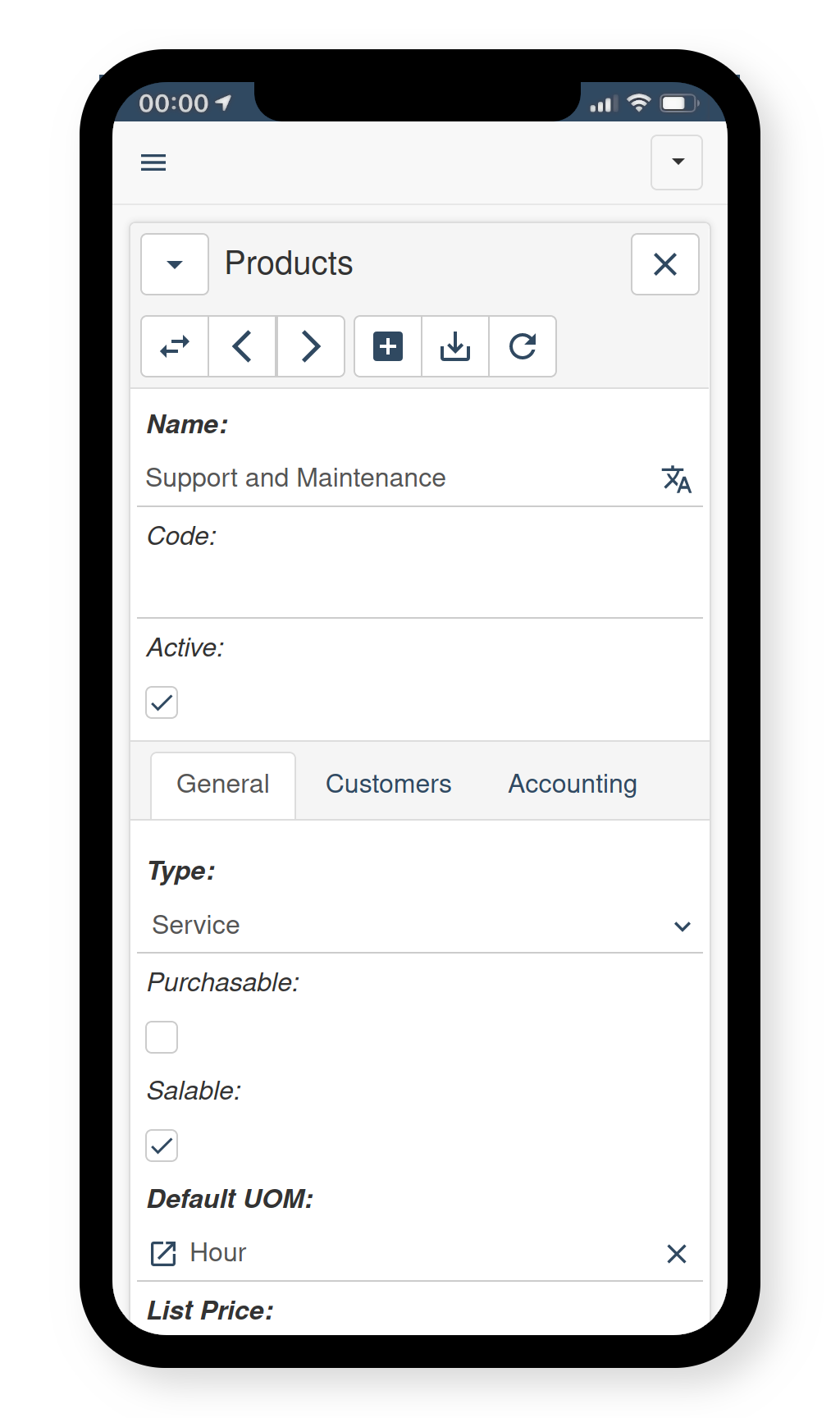 Stock
Control your stock with a system designed for this purpose.
Get full traceability
Track stock locations
Work with multiple warehouses
View inventory
Covert between units of measure
Reserve stock
Manage returns
Customise your documents
Handle consignment stock
Correct discrepancies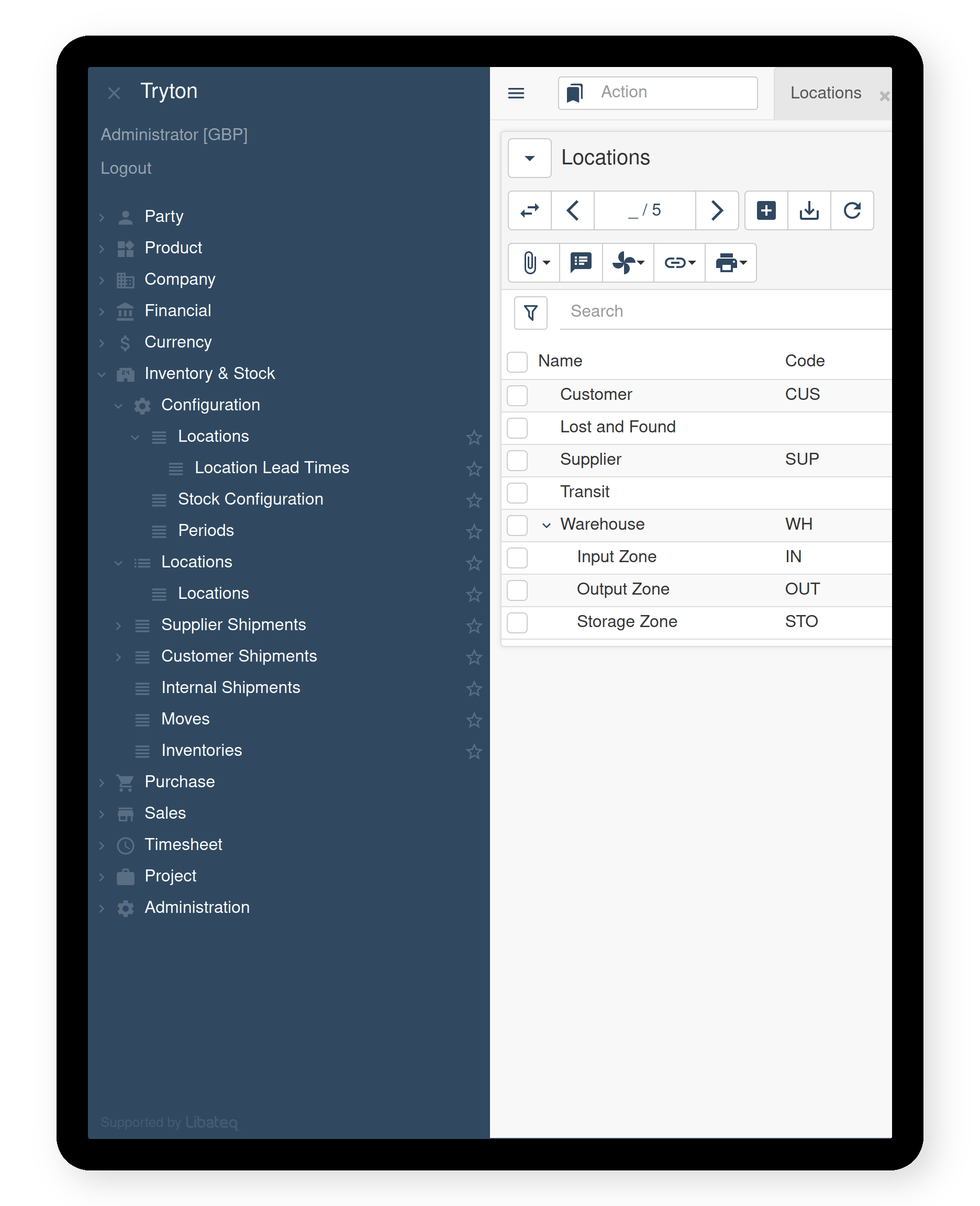 Manufacturing
Transform your stock, go from raw materials to finished goods.
Manage production
Define bills of materials
Manage routings
Setup work centres
See real costs
Split up production runs
Outsource production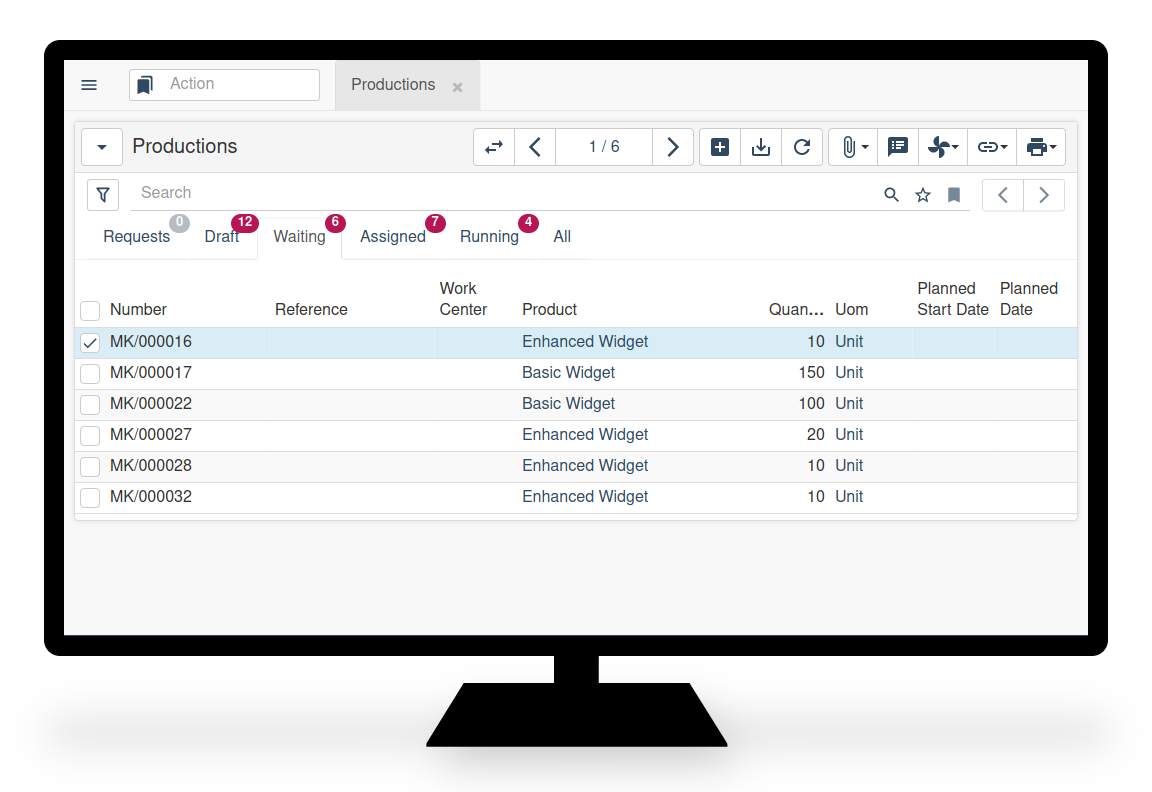 Custom Functionality
Get functionality that fits your business and the way you work. Libateq can provide innovative custom solutions that modify and enhance the way Tryton works to make it a perfect fit for your business.
Retain your competitive advantage
Automate tasks
Change the layout
Create reports
Visualise data
Resolve challenges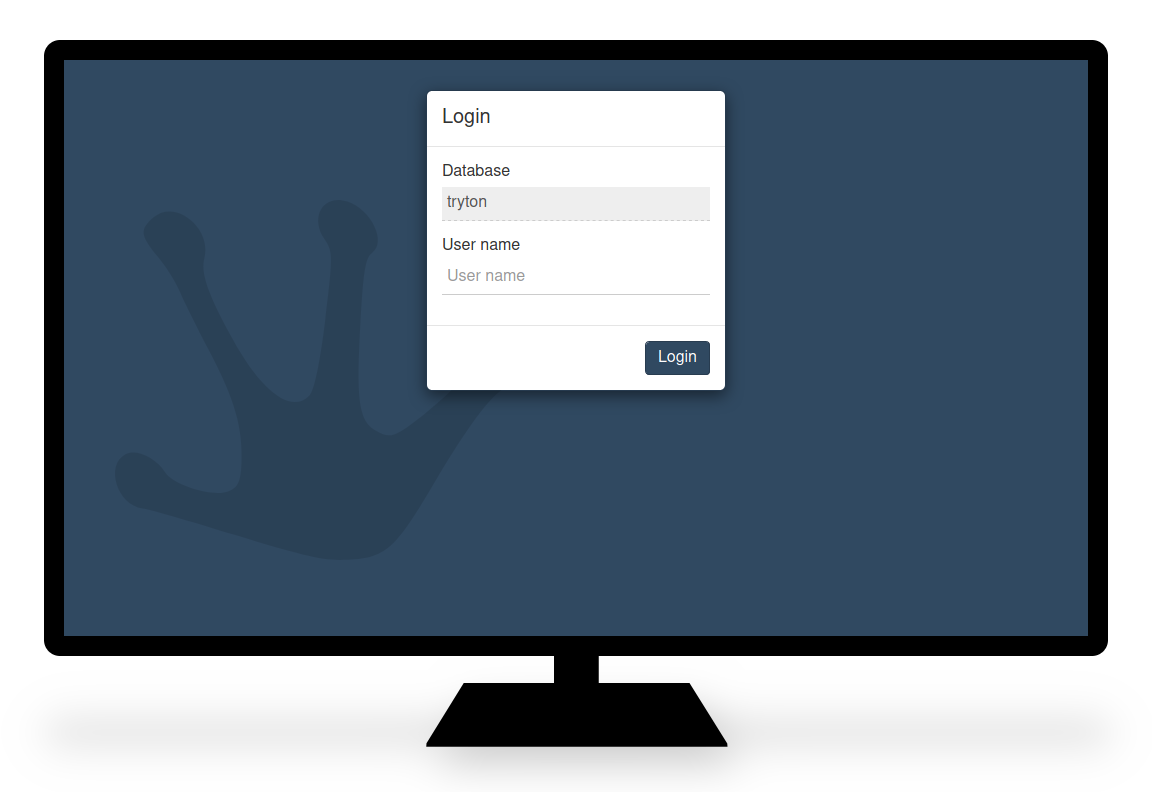 Core Attributes
Platform Independent
With a desktop client that runs on all the major operating systems, and a fully featured web client for use in browsers and on mobile devices, you can access your data from wherever you are.
Global
Developed and used by individuals and companies from around the world. Tryton supports multi-currency transactions and has been translated into many different languages.
Flexible
Easily extended and adapted to your requirements, its modular design allows you to keep things simple by only activating the functionality that you need.
Scalable
From individuals up to businesses that are made up from multiple companies; Tryton handles them all in a single unified system. Its clean architecture enables it to grow with your company.
Secure
Tryton has been created to be secure by design. It excels in a multi-user environment, and allows each user to be setup with the right level of access for the job they are doing.
Transparent
As a true open-source solution, Tryton allows you to stay in control of your system and your data. It doesn't lock you in to a single vendor and allows you to choose whether to be in or out of the cloud.
Interoperable
Tryton provides a set of well thought out extendable APIs which make connecting it to external systems as simple as possible. It can be setup to send notifications, emails, and messages on events, and allows you to import and export your data to other systems.
Analytical
Changes to the data from across your company can be seen the instant they happen, allowing you to view up-to-date information in graphs and reports. Tryton also allows you to export and analyse your data in spreadsheets.